The Google+ member community has grown to include hundreds of millions of people, but there isn't a perfect way to find local connections and businesses on Google+ yet. That means you need to work a bit harder to find those local connections than you do when you use social networking tools like Facebook and LinkedIn. Despite the fact that Google is the leading search engine, it's still easier to find local connections on Twitter than it is on Google+! There are some ways to successfully find both businesses and people in your local area on Google+. However, the results might not be perfect and might require some analysis on your part to make sure they're accurate. Until a better Google+ search tool is launched, you'll have to make due with the following five ways of finding local connections and businesses on Google+.
1. Google+ Search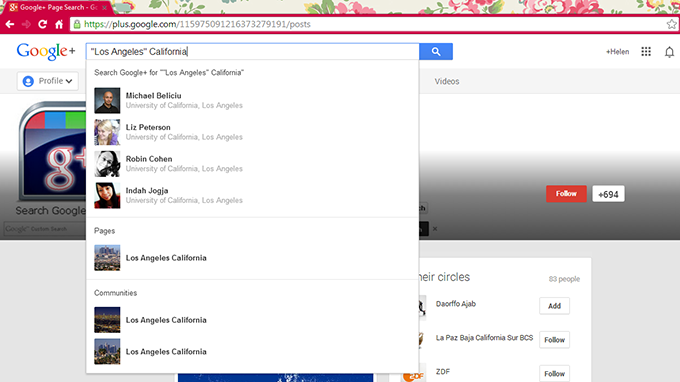 Google+ offers a search tool that leaves a lot to be desired, but it's the best place to start your hunt for local connections. Be sure to use multiple keywords to improve your results. For example, if you want to find people in Los Angeles, California, be sure to put "Los Angeles" in quotation marks and include "California" in the search field, too. The more specific you can get, the better. Think about additional details you could include in your search to find the type of people in your local area that you want to find. Keep in mind, the results that a Google+ search delivers will require a thorough review, because the keywords could appear anywhere in their profiles and don't necessarily apply to where they live.
2. Google+ Local Business Search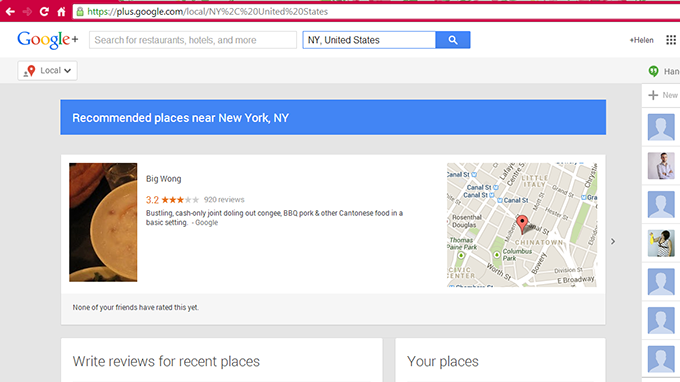 Click the "Local" icon in the left sidebar of your Google+ profile (you might have to click the "More" icon to reveal the "Local" icon), and you'll be taken to a page listing business Google+ pages that have identified a location and been linked by the page administrator to Google+ Local (formerly part of the defunct Google Places). You'll also see a list of recommended places in your area (based on the location found in your own Google+ profile) as well as links to places identified from your recent Google search history. Using the search text boxes at the top of the page, you can enter keywords and a location to find businesses in a specific location. Note that only Google+ business pages which have already been associated with a specific location (something the page administrator must do) will appear in these search results.
3. Find People on Plus
FindPeopleonPlus is a Google+ directory and search tool that includes over 45 million Google+ users. Unfortunately, that is only a fraction of the total Google+ user population, but the tool is easy to use and is worth trying. Simply enter your keywords to start your search. To make things easy, FindPeopleonPlus offers the ability to search by "Places Lived" as identified in users' Google+ profiles, or to browse for people by country, state, or city.
4. Google Search
If you're comfortable with more advanced Google searches, then the Google Web Search tool might be very helpful to you in finding local connections on Google+. You'll need to get creative with your search terms, but you can get some decent results. A popular trick to find people on Google+, which was first discussed on Search Engine Land in 2011, is to search the Google+ site for a specific location and include the phrase "places lived" in the search query. This would limit result to find only people whose profiles included that location in the Places Lived section. However, Google+ phased out Places Lived, so you'll need to try some different options to get the best results. For example, search using "lives in" or "lived in" and review the results to find the best matches. The search string would look something like this (depending on your personal tweaks):
site:plus.google.com "lived in san francisco"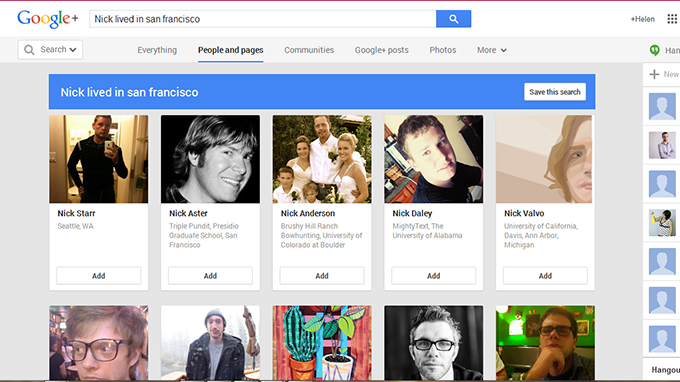 Glen Cathey of Boolean Black Belt-Sourcing/Recruiting takes this search a step further by changing the search string to look like this:
site:plus.google.com "lived * san francisco"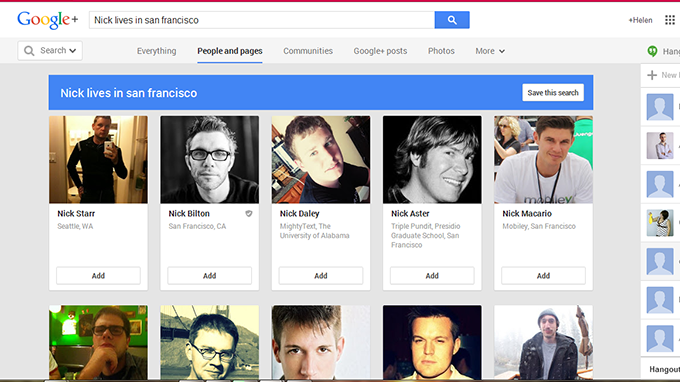 In both of the above examples, you can exchange "lived" for "lives" and see how the results change. You can also add additional search terms to narrow down your results further.
5. Google Chrome Extensions and Apps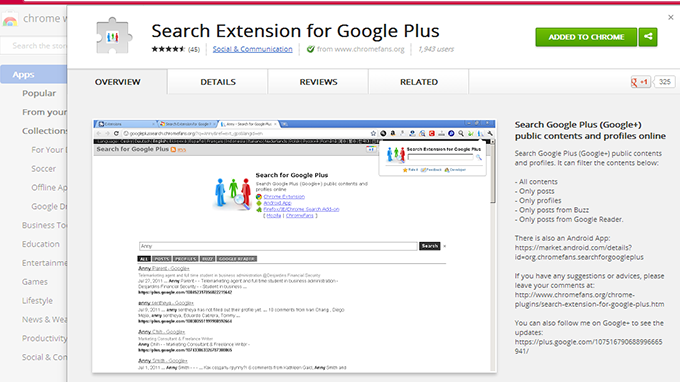 There are a couple of Google Chrome extensions and apps that can help you find people on Google+. For example, the Chrome Search Extension for Google Plus lets you search Google+ public profiles and published content using any keyword. The results will need analysis and will be incomplete, but with no perfect search tool available, you can test it and see if it provides you with the information you need.