Getting engaged is an exciting time in your life, and like most couples, you may shout this news from the rooftop. Several things have to be discussed as you plan your upcoming nuptials.
When will you get married? Where will you live? Will you have a big or small wedding? Who will pay the wedding expenses? If you're fortunate enough, your parents may jump in and offer to flip the bill for the wedding, or at least pay a portion of the costs. This might ease some of your financial worries.
There is no denying the expensive nature of weddings. Even if you keep it simple and low-key, the cost of hiring a caterer, a wedding planner and a photographer, plus the venue, the wedding cake and honeymoon can break the bank. If you're not comfortable with money topics, you might shy away from financial discussions. However, marriage isn't only the merging of two lives – it's also the merging of income and finances. You can't run away from money discussions. The money moves you make while engaged can set the stage for how well you manage money in marriage.
If you're planning a trip down the aisle, here are five things to do with your money.
1. Set a Budget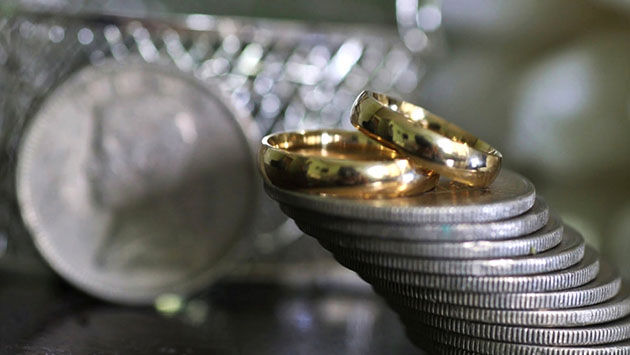 Determine a spending budget for the wedding. It is important that you and your partner are on the same page. Some couples go all out and spend crazy money to have the best day ever and "wow" their guests. Most people want the dream wedding, but you have to consider whether your dream is financially doable.
If you and your partner are paying for the wedding, sit down and determine how much you can spend. How much do you have in savings? How much can you save before the wedding? Take into consideration any financial contributions from your parents or other family members. Having a figure in mind can keep your finances on track throughout the planning phase and you're less likely to overspend.
2. Start Saving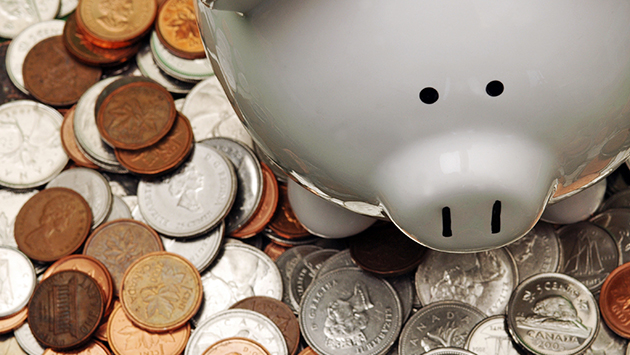 Things don't always go according to plan when planning a wedding. There may be last-minute expenses, or some expenses may cost more than you originally anticipated. Even if you already have money in the bank, don't stop saving. A strong financial cushion can lower your stress level. Plus, the money saved can be useful after you say "I do." Maybe you're hoping to take a little time off work or purchase a home. The more you put away while engaged, the easier it is to meet financial goals as a couple.
Where can you reduce expenses? If your wedding is six months in the future or longer, maybe you could move in with your parents temporarily. The money you save by not paying rent and utilities can go into your wedding/marriage fund. Perhaps you can curb your spending, dine out less or postpone vacations and other trips.
3. Review Each Other's Credit Report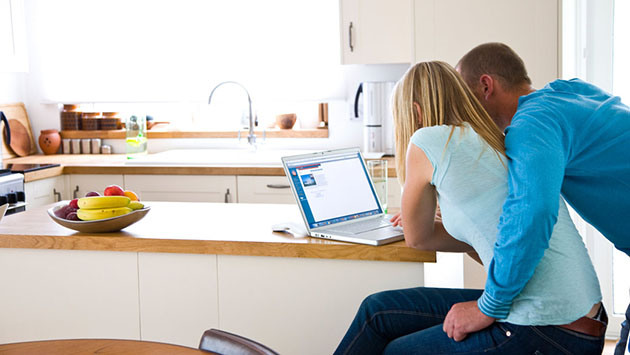 Personal finances are just that – personal. But if you walk down the aisle without knowing your partner's financial background, this can create trouble in your marriage. Credit scores and credit reports carry a lot of weight in the financial world. Both determine whether you're able to qualify for mortgages, auto loans and credit cards. Asking to see your partner's credit report isn't an invasion of privacy – its the smart thing to do. You can see the number of accounts in his or her name, current balances and payment history.
Most couples rely on their combined income and credit score to qualify for mortgages and auto loans. If your partner doesn't make smart money decisions and doesn't care about his credit, this can affect your financing options. Not to say that bad credit and poor money management is a deal breaker in relationships. But these habits should be addressed and fixed before walking down the aisle.
4. Don't Hurriedly Combine Bank Accounts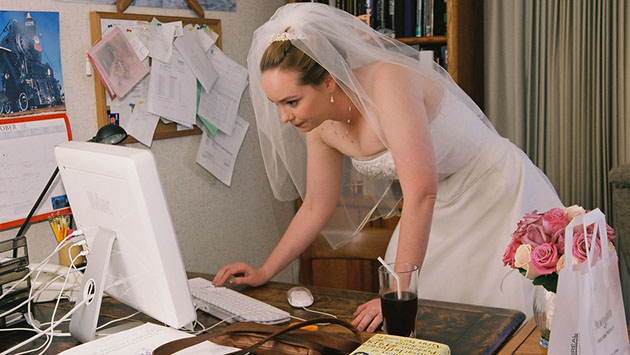 Married couples typically have at least one joint bank account for household bills while maintaining personal accounts. As a newly engaged couple you may excitably prepare your mind for marriage, and with this excitement you might decide to merge your bank accounts. A joint bank account for wedding-related expenses makes sense, but with regards to the combination of all your financial accounts -including personal checking and savings – wait until after you say "I do." Things happen, and unfortunately, some engaged couple never make it down the aisle.
5. Pay Off Debt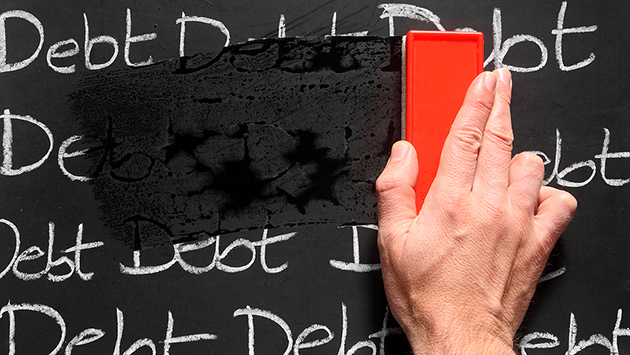 Start your marriage with a clean slate debt wise. There's probably little you can do to eliminate an auto loan or a student loan before your big day. But if you have too much credit card debt, develop a plan to reduce or get rid of balances. Modifying your spending habits and cutting back can generate extra income. As you plan for the wedding, avoid swiping your credit cards to cover expenses – unless you have a plan to pay off new charges. The less debt you have at the start of your marriage, the better.