Whether you want to be able to protect yourself, prepare for survival situations, or just check out cool gadgets, these products will grab you. Tech combines with tactical, and it's just cool. These twelve gadgets were engineered for anyone who wants to be prepared for every day, and for when the pressure is on.
1. Sabre 3-In-1 Pepper Spray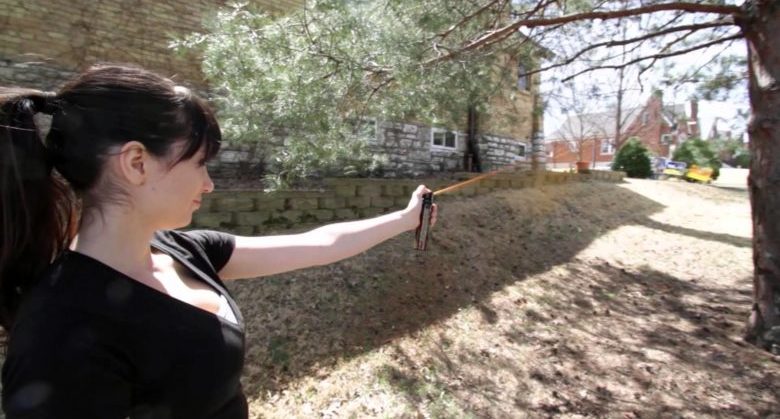 This pepper spray will stop any tree from attacking you (as shown in the image). It will also stop any man, woman or animal because Sabre 3-In-1 also contains CS tear gas for enhanced, quality facial burning and UV marking dye to leave a would be-assailant not red-handed but red faced and easy for police to identify. "Attention all units. Be on the lookout for a male suspect, probably not able to see very well, possibly crawling or hunched over a trash can and, oh! he has dye all over his face." The canister holds 35 bursts that reach an impressive 10 feet.
2. J5 Hyper V Tactical Flashlight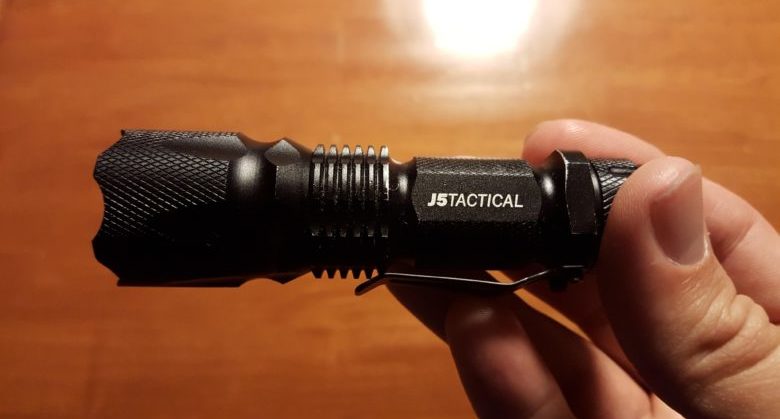 Small, yet powerful. But if you want to light up a landing field, this isn't your flashlight. It will envelop an interior with light so fully, you'll be surprised it runs on a single AA battery. It's got some cool features like a jagged top and bottom bezel for defending yourself at close range. It's also small, allowing you to use the strong belt clip to hook onto your pants and take it hunting, camping, fishing or just to the office each day. The case is heavy-duty and there are three beam settings including a strobe that's good for disillusioning attackers or signaling for help. At full telescope, you'll be able to light up a small area 800 feet away.
3. Vipertek Stun Gun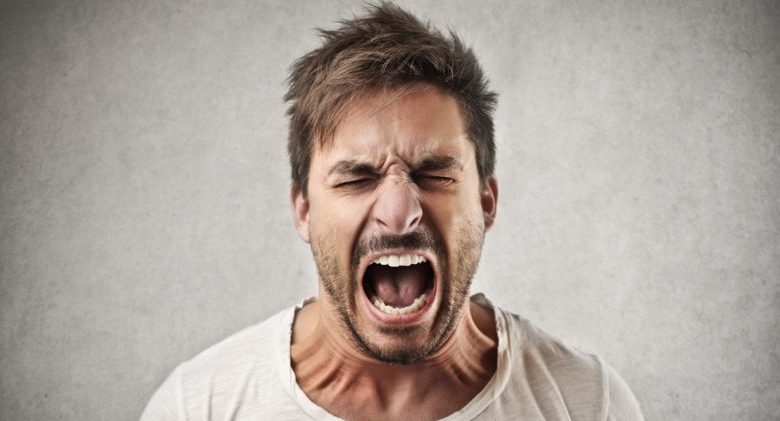 If you really want to anger your attacker, hit him with a blast from a stun gun. If you want to stop him or him send running—or limping—away, you need to keep the business end of the device in contact with his body for several seconds. Are you up for that? If you definitely opt for a stun gun as your mode of defense, you want it to be small enough to maneuver, easy to activate, and intimidating to the eye because let's be honest, the visual knowledge of a stun gun in your hand is probably your best deterrent with this device. Considering those factors, this little bad boy meets the criteria. If you do drop somebody with it, there's a flashlight so you can see him writhing on the ground.
4. Smith & Wesson Breach 2.0 Men's Tactical Boots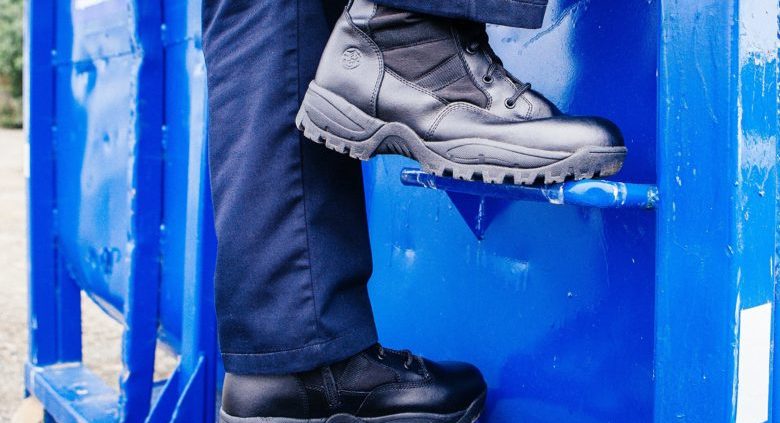 The gun-maker is into boots, and this kicker kicks butt. Its leather and nylon design offers protection and comfort. They zip up the side, but you'll still probably have to untie the laces to put them on. Once they're on, you'll walk in comfort and experience good grip from the treads. Because they're waterproof, your feet are prone to sweat after hours of wear because the boots don't breathe. (Nothing a little powder won't help.) Over ¾ of reviewers give 'em five stars. They look good, they're durable, and they give you bragging rights to say you're wearing Smith & Wesson boots.
5. TrackR Bravo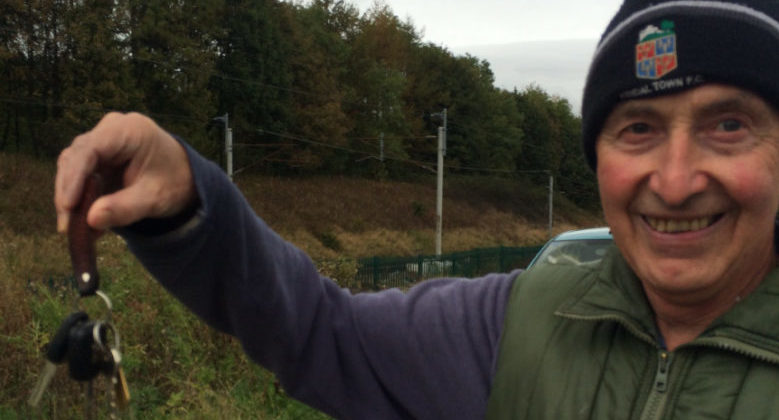 I found 'em! I found 'em! TrakR Bravo is tacti-planning. Attach the coin-size device to your valuable items, or pets, and chances are very good you'll get it back if you lose it.  The accompanying app enlists the network of tens of thousands of other TrackR users to locate whatever you left behind…or had lifted from you. The TrackR app displays how far away you are from it, and an alarm helps you pinpoint its exact location. If you can't find your phone, TrackR will ring it, even if it's on silent mode.
6. Survivors Filtration Straw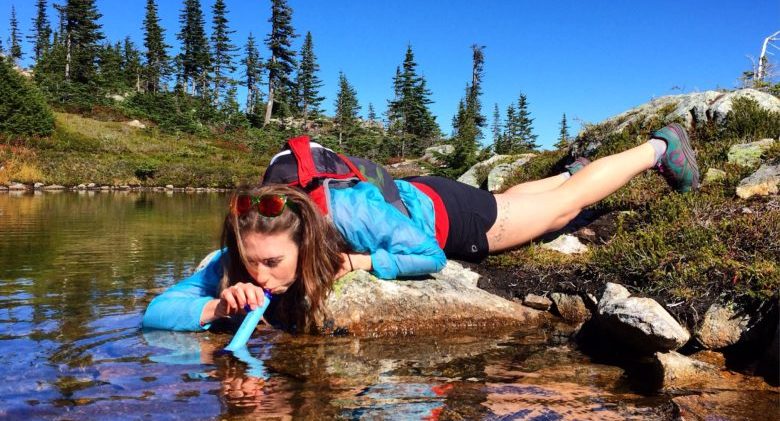 If you're stranded in the woods or just out of H2O on a hike, this straw will be your best friend. It works like a regular straw, except you put the bottom end into a natural water source. Then you drink! You have to work a bit to get the water through the two cleansing chambers that separate you from 99.9% of bacteria, viruses, and parasites (including parasites like e-coli, campylobacter, shigella, vibrio cholera, and salmonella). The 9" straw is built to last and the filter will provide 1000 liters (about one year's worth) of filtered water.
7. Everstryke Pro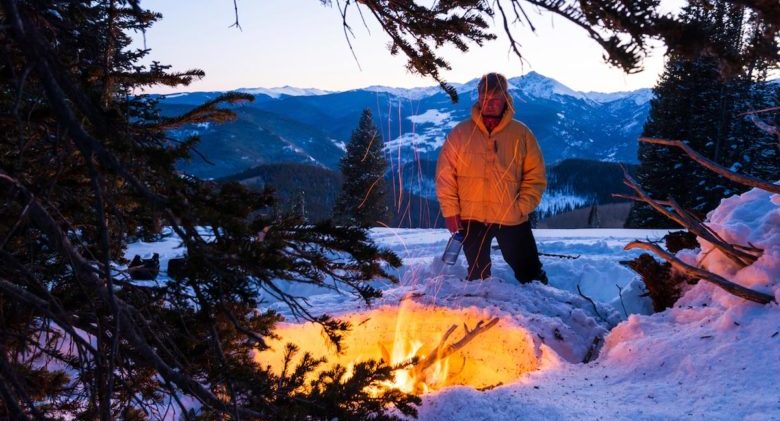 Fire ready to go when you need it is definitely better than rubbing two sticks together, and it's something you'll want to keep in your bug out bag. Or in your hiking bag. Or in your hunker down place of  shelter. Everstryke Pro lights when you want it, but it might take some practice your first time using it. The sleek little canister delivers a flame with a flick 30,000 times! It's waterproof, rain proof, sleet proof and snow proof (but not wind proof), and it won't leak lighter fluid. The O ring sees to that. A key chain lets you carry it wherever you go.
8. TL900 LED Headlamp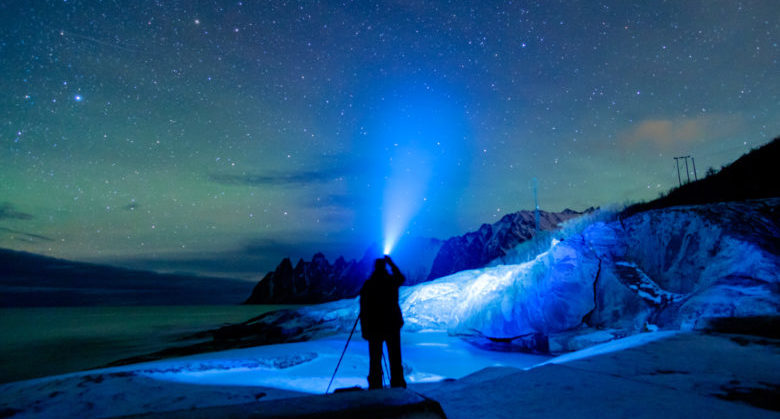 The big bennie of this bright light is it frees both of your hands to do whatever you need them to do. With five settings, you can focus the beam to pinpoint targets at a distance of 500 meters! (That's over 1640 feet…or 546 yards.) Can you even see that far? The 90° pivoting spotlight is helpful, too. You never know into what situation you might be forced to work or search in the dark, and this 1000 lumen light will help you to be hands-free successful. Put it in your bug out bag or disaster kit and keep one in your car.
9. The Hoffman Richter Tactical Stinger Spy Pen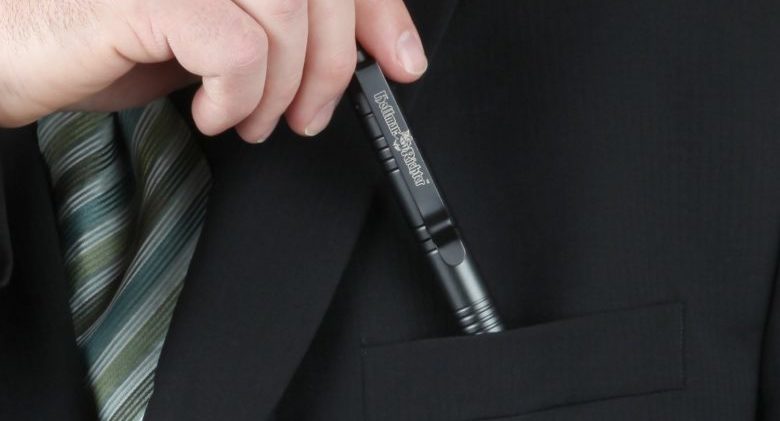 While everybody else pulls out their (yawn) ballpoints, you can pull out this tacti-cool device…that also writes. It's an inconspicuous pen with a glass-breaking tip. It also has a re-engineered flat head to allow your thumb to apply pain-free pressure or force to glass or to the torso of an attacker, who will feel the pain, offering him quite a surprise. It's made of ultra-tough titanium and aircraft-grade aluminum to ensure durability….and a cool appearance that goes with any outfit. What's in your pocket?
10. Super-Fast LithiumCard Pro Charger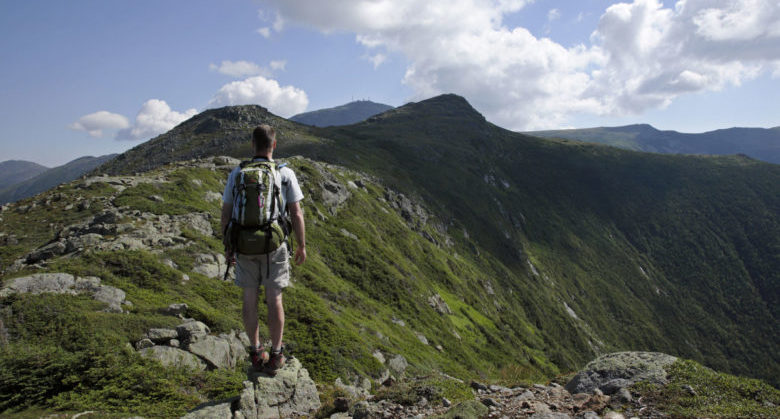 What a great place to charge your phone! And with the Lithium CardPro charger, it will take ⅓ of the time to get full bars as other chargers. It works on your iPhone, Tablet and Apple Watch as well as Android phones, Samsung Galaxy series, LG, Sony, Google, plus portable Bluetooth speakers, Bluetooth headphones, and Bluetooth headset etc. If you're on the run, or on a mountaintop, and you want your device to keep running, you gotta get this. It even backs up your smartphone's data to your laptop as you charge it using the second port. You don't even need a second cable.
11. Inferno Dual Beam Lighter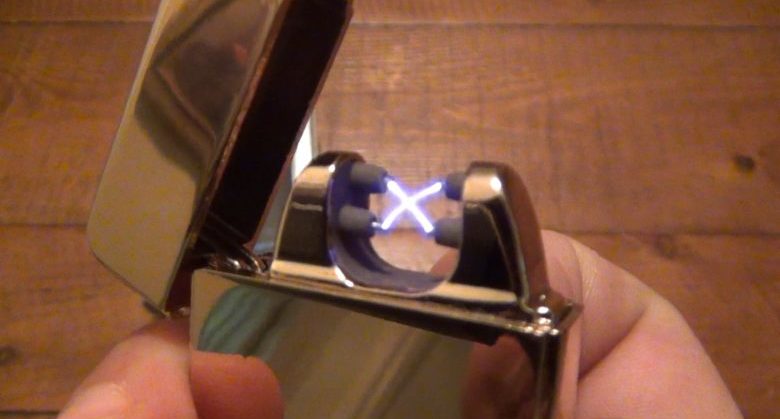 It's designed to make you look cool and engineered to give you a "flame" wherever you are. Rain and wind will not stop it from working. When you press the button, you get an arc of electric current forming a hot, purple X that ignites anything in its crosshairs. But that is the rub: whatever you're lighting has to fit into its crosshairs, and the flipback lid could awkwardly prevent this. For instance, lighting a candle deep inside a jar probably won't work. Otherwise, it's tactical, practical and flat out cool. And it doesn't need butane. Recharge it via a USB.
12. Shadowhawk Military Tactical Laser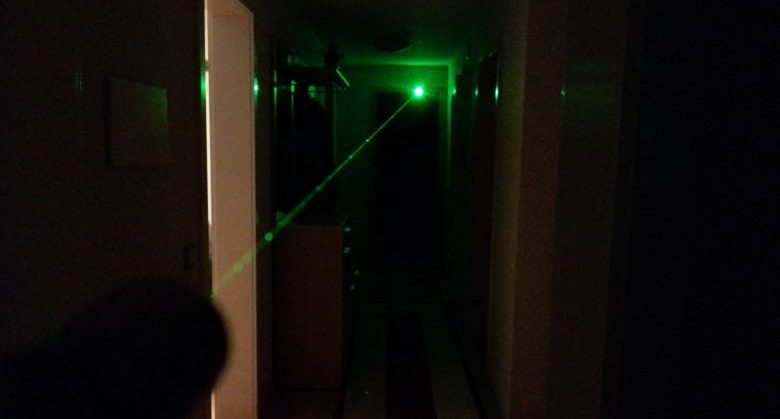 Here is another great gadget to have. Use it as a pointer up to half a mile away. Speaking from a safety standpoint, a blast of this beam of light can blind a person in Star Wars fashion. ZAP, and he's on the ground or holding his eyes, letting you go to work on him or just get away. It's also good in the woods if you ever lose your way. The powerful beam will point Search and Rescue to your exact location. And on nights when you're not walking the streets or wandering in the woods, your dog will get a kick out of chasing the laser point on the living room floor.
13. Siren Song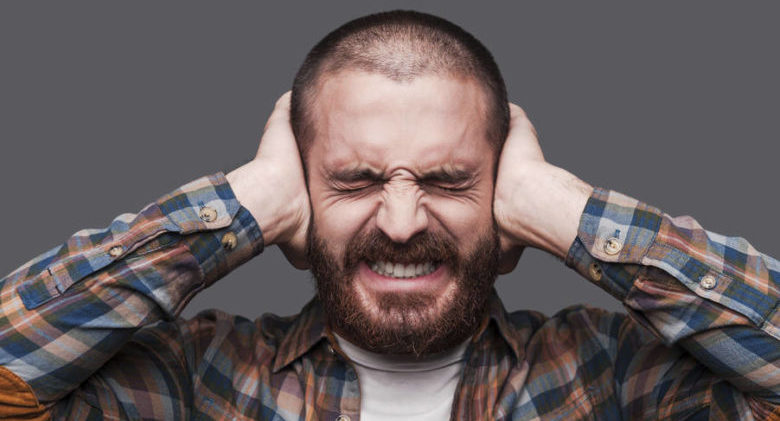 This inconspicuous key chain, when activated, emits a screaming siren that demand attention. That is exactly what an attacker does not want: attention. The only way to silence the ear-piercing sound is to replace the pin. That's easy for you to do but not so easy for somebody else. The longer it screams the more heads will turn and the faster he'll run away. This little device is tacti-smart and safe and simple to carry with you wherever you go.
[Featured Image Credit: www.youtube.com]